Holes
Hole 1
The tee offers a wonderful view over a large section of the course.
Pro-tip
TEE: A typical Colt/Alison start with a short par 5. A good drive can make it possible to reach the green in two. A well-placed tee shot should end on the right side of the fairway. Try and avoid the rough on the left.
APPROACH: The green is well defended by a hill on the left and a bunker on the right. Any ball ending slightly short of the green on the right will bounce into this greenside bunker. If you cannot reach the green in two, aim slightly to the right of centre fairway.
GREEN: The green slopes slightly from back to front right.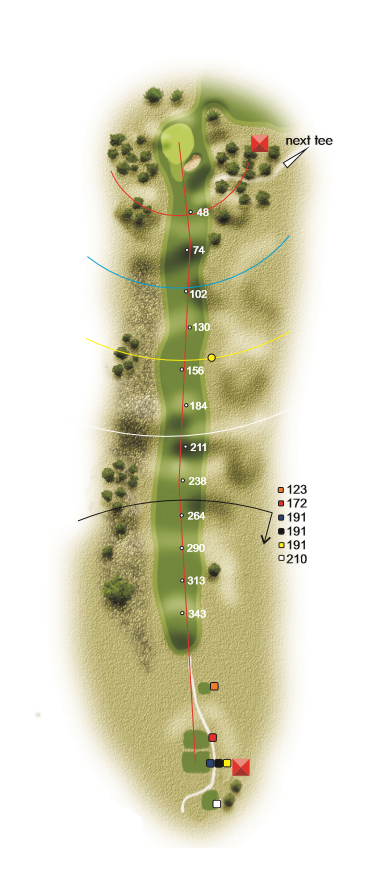 Green information